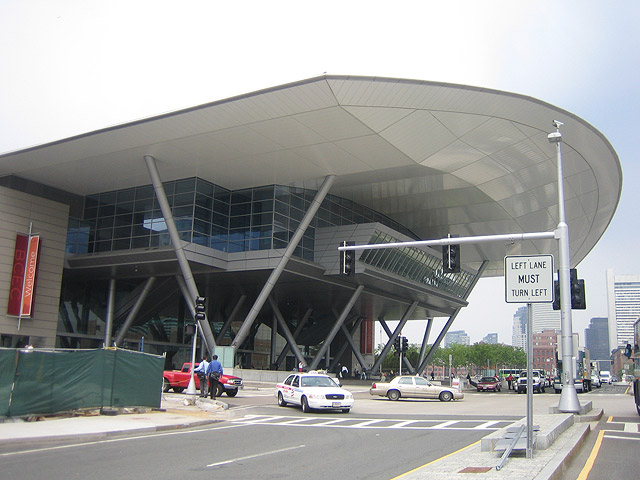 Higher hotel taxes and tourist-targeted fees could help pay for a proposed expansion of the Boston Convention & Exhibition Center.
Tweet Yahoo! Buzz ShareThis A state panel that will make recommendations to the Legislature next month said tax and fee increases could be needed to cover debt payments. A near doubling of the center's meeting and exhibit space has been suggested. Last week, consultants told the panel, known as the Convention Partnership, that annual debt costs could be between $78 million and $117 million for 30 years, depending on the project's size, interest rates, and other factors.
Those costs would be in addition to about $200 million in public subsidies needed to help pay for a proposed 1,000-room hotel near the South Boston center. In all, the project could cost $2 billion.
Officials said just expanding the exhibition hall may require higher hotel taxes or other measures. The panel is exploring numerous possibilities, including a 1 percent increase in the hotel tax, to raise an additional $26.7 million per year; dedicating part of the hotel tax's annual take to the expansion; raising tourist-related taxes and fees in the Boston area; and tapping an estimated $31.8 million in future city and state taxes expected to be generated by the expansion. The Legislature and governor have the final say.
Casey Ross Boston Globe March 29, 2011